Discover a world-class destination to meet, share ideas or enjoy memorable experiences, inspired by Ballarat's spirit of possibility.
Once a place to seek one's fortune and success, Ballarat's unique spirit lives on in The Goods Shed. With a culture of making and innovation, it is a destination inspired by dreamers, built on the thinking that anything is possible.
GOODS
Created for the People of Ballarat, The Goods Shed is a place where community is imbued throughout the entire precinct.
Located next to the Ballarat train station, it offers the city a new social, cultural and hospitality hub, featuring an outdoor plaza, a convention centre, theatre, meeting rooms, a hotel and drinking and dining experiences all housed inside a beautifully refurbished heritage space.
PEOPLE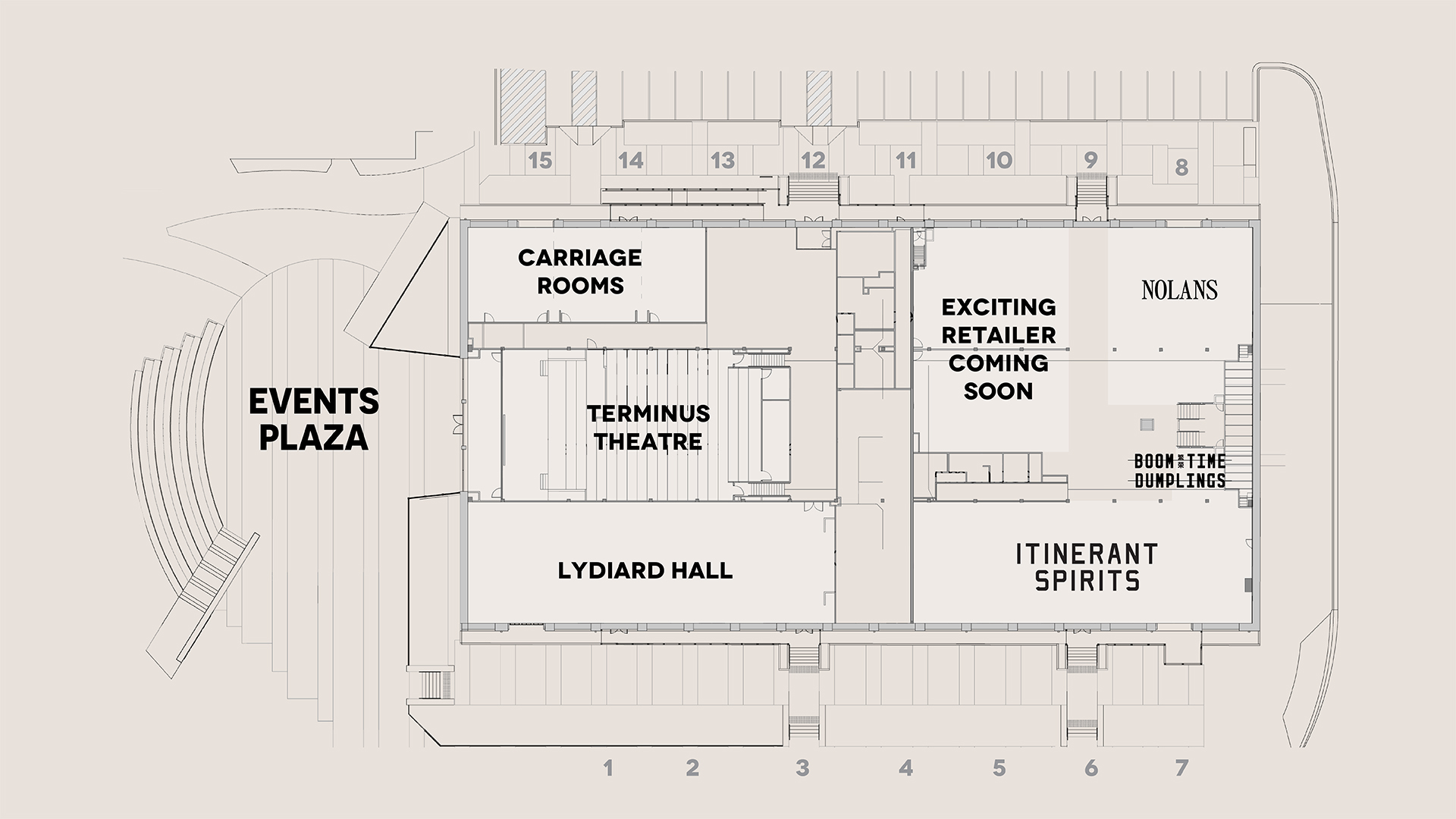 Built in 1863, the heritage-listed bluestone building is steeped in history. It will continue to be part of Ballarat's story for generations to come.
Ballarat's rich heritage is one defined by the Gold Rush, a place where history favoured those who pursued their dreams.
The Ballarat Station complex was the largest in Victoria and a key transport hub for goods bound for national and overseas export. The station handled 150 tonnes a day, and with the opening of The Goods Shed in 1863, export revenue increased five-fold.
Today, The Goods Shed juxtaposes the old and new through meticulous conservation and restoration of its rich heritage, celebrating the idea of infinite possibilities, powered by modern technology and world-class hospitality.
Discovery of Gold
1851
The Goods Shed opened
1863
The Goods Shed heritage listed circa.
1995
Pellicano started development
2017
The Events Hall opened
2022

Dining Hall opened
2023
The Goods Shed will have an exciting calendar of events throughout the year. Be the first to know what's going on in Ballarat.
Sign up to join our mailing list, receive the latest updates and news about special openings and offers. Let's stay in touch.