Discover what's happening at The Goods Shed and find out more about upcoming events.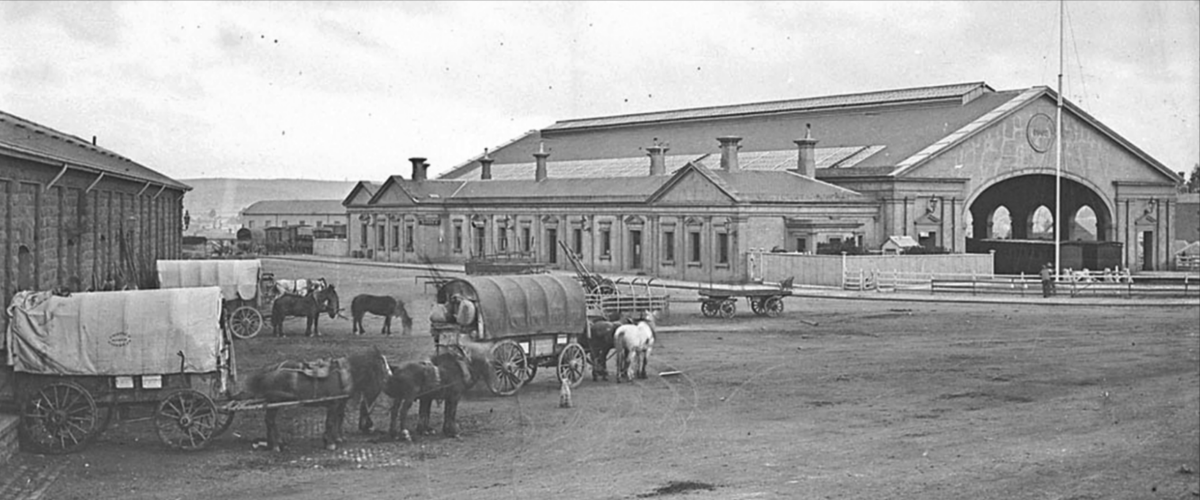 Interpretive Signage Walk
Permanent Exhibition
Experience the heritage of The Goods Shed. A curated tale of the site's history is told on signs throughout the grounds, spanning the 19th and 20th centuries through to present day. The map below provides a guide to the interpretive signage walk – simply follow the dots!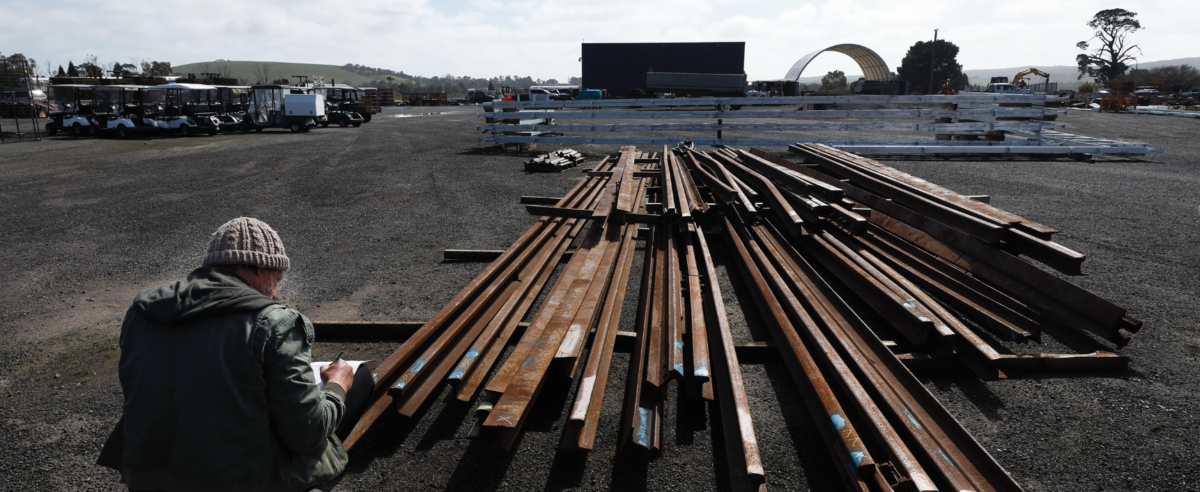 Slow Order — Robbie Rowlands
Permanent Exhibition
Robbie Rowlands has been awarded the Ballarat Railway Station Public Art commission with his work 'Slow Order' which utilises heritage rail track sourced from the site. The title 'Slow Order' is a railway term traditionally used as a requirement to lower the set speed limit of a section of rail due to maintenance. Rowlands' work considers the significance the rail track held through its time in service and will stand as a signifier to the many industries and the community it has supported. The map below shows the location of Rowland's sculpture.
RENT, presented by BLOC Music Theatre
11 August – 21 August 2022

Set in the East Village of New York City in the 90's, RENT is about falling in love, finding your voice and living for today. Winner of the Tony Award for Best Musical and the Pulitzer Prize for Drama. Tickets & more info at www.rentballarat.com

A Place at the Table 2022 - Bridging the Gaps
21 August, 12pm-4:30pm

Join us for a 3 course lunch, hosted by Lance DeBoyle with performance by Opera /cabaret star Issie Hart. Patron Anne Tudor OAM - Victorian senior of the year and Keynote speaker - Eideann Sly from the QUEER COLLECTIVE at ACU. Tickets $50 plus booking fee through Humantix https://rb.gy/wbu0gm
The Goods Shed will have an exciting calendar of events throughout the year. Be the first to know what's going on in Ballarat.
Sign up to join our mailing list, receive the latest updates and news about special openings and offers. Let's stay in touch.